Our Staff
Dr Melissa Meehan
BVSc(Hons), MANZCVS (Small Animal Medicine) Professional Interest & Referal Practitioner in Opthalmology
Dr Melissa Meehan graduated from the Bachelor of Veterinary science degree with Honours from the University of Melbourne in 2002. Dr Meehan began her veterinary career as a mixed practice clinician in the Yarra Valley where she gained valuable experience and with a broad range of species. Dr Meehan then spent some time as a locum in Australia and overseas and worked in the media industry where she had her own radio show and was the resident veterinarian on channel 10's Talk to the Animals and ch 9's Guide to the Good Life.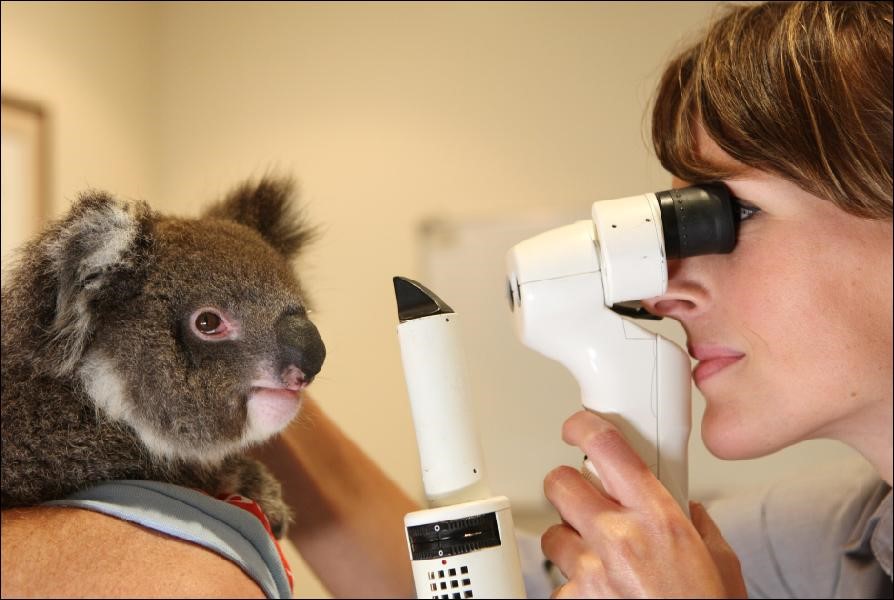 Dr Meehan currently practices as a recognised professional interest and referal practitioner in ophthalmology. Dr Meehan has always had a keen interest in ophthalmology and began to focus on this area of veterinary medicine soon after graduating. In 2008 Dr Meehan became a Member of the Australian College of Veterinary Scientists through examination in Small Animal Medicine. Since this time Dr Meehan has undergone more than 2 years of college approved, residency training under the direct supervision of qualified veterinary ophthalmology specialists where she was fortunate enough to be exposed to a large range of clinical and surgical ophthalmology cases in a number of species, including zoo animals. Dr Meehan also attended the biannual William Magraine Basic Science Course in Ophthalmology at the University of North Carolina in 2014 and has attended and presented at numerous national and international conferences on the topic of ophthalmology, including an original case study examining the use of stem cells to treat dry eye in dogs. Dr Meehan is in the process of publishing further peer reviewed studies in ophthalmology and continues to present her findings at conferences. 

Dr Meehan has 4 dogs, all of which she adopted from the RSPCA - two 18 year old Pomeranians, a very energetic 3 year old blind ShihTzu and a Spoodle puppy.
Dr Meehan is available for consultation and surgery for ophthalmology cases at The Vet Centre.